Bokaro: With the aim to raise awareness among students about the ailing planet and to sensitize them towards their role as custodians of this mother land, Earth Day was celebrated at DPS (Delhi Public School) Bokaro on Friday. Students, teachers and all the members of the school family participated in this program with full enthusiasm.
In Kalidas Kala Bhawan of the school, students presented a well-crafted programme highlighting this year's theme, 'Invest in Our Planet'. The programme commenced with a captivating group song 'Dharti Meri Mata Hai, Mata Ko Pranam Karo…'. that urged the audience to respect the earth and work towards preserving its beauty.
This was followed by a beautifully choreographed dance that conveyed the message 'Mujhse hi tu zinda hai, na kato mujhe bada dukhta hai…'. The gathering applauded the heart touching presentations. The specially designed badge by Shiksha Singh of Class XII was worn by the staff and students council to spread awareness.
In Primary Wing, colourful badges, headgears, bird feeders, potted and bottled plants were beautifully exhibited. The song "Hum Yahi Jiyenge" inspired and motivated all. It was followed by a quiz on environment and a scintillating dance.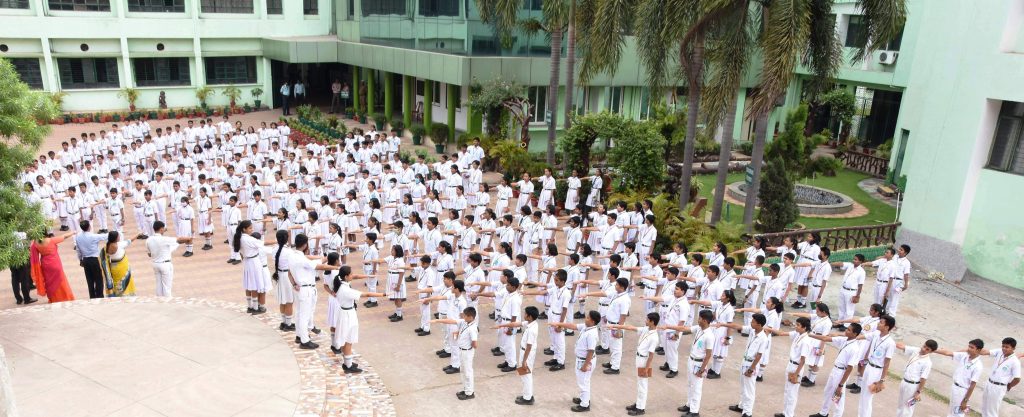 The students and teachers collectively took a pledge to protect the planet. On this occasion, the students of Deepansh Shiksha Kendra (A school run under the aegis of DPS Bokaro for the students of marginalized sections of the society) also actively participated in the special assembly and took pledge to do their bit to protect nature.
Principal, Dr. A. S. Gangwar said, "Mother Earth has provided us with everything we need to survive and thrive: clean air, fresh water and fertile soil. However, we should not take these gifts for granted. Our actions as a species have had a profound impact on the health of our planet. From deforestation to pollution to climate change, we have caused significant harm to the very systems that sustain us. But there is hope. Each and every one of us has the power to make a positive change."
He urged students to reduce their carbon footprint, conserve water, recycle, and support sustainable practices. Addressing the students, Vice Principal Anjani Bhushan emphasized on the importance of planting more saplings.