Bokaro: A dynamic partnership between the esteemed Indian Institute of Technology (IIT) Roorkee and the SAIL Bokaro Steel Plant (BSL) is poised to revolutionise sustainable practices in the industrial landscape.
Prof. KK Pant, Director of IIT Roorkee, led a proficient team on a momentous visit to the SAIL Bokaro Steel Plant recently. The visit aimed to explore opportunities for water management, energy efficiency, and sustainable operations within the plant premises.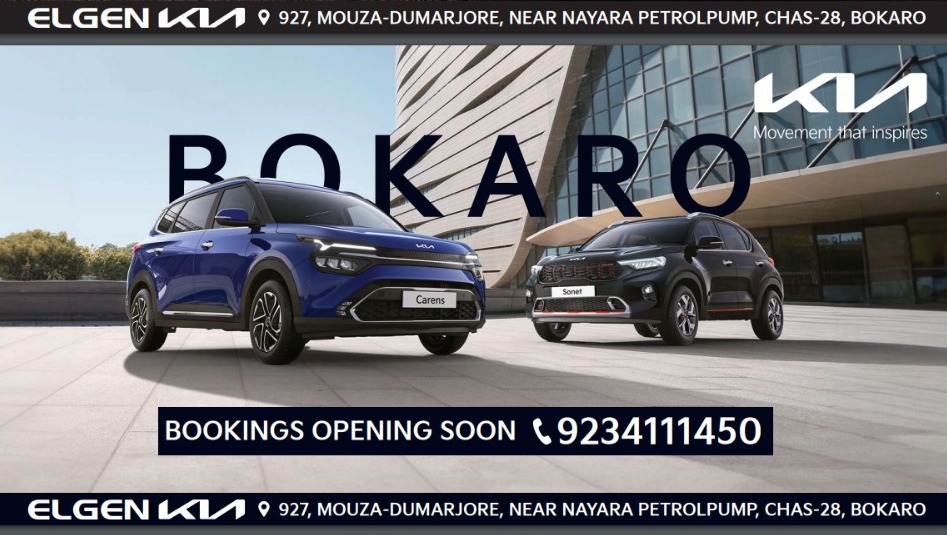 The team from IIT Roorkee comprised Prof. Ejaz Ahmad, an Assistant Professor at IIT(ISM) Dhanbad, and Dr. Vikrant Sarin, an Industrial Consultant specialising in water management and VR Consultant.
During their visit, Prof. Pant's team traversed various units and sections within the SAIL Bokaro Steel Plant, encompassing pivotal areas such as the BOD plant and the Coke Oven Unit.
Engaging in discussions with respective unit heads and concerned personnel, the team delved into the current challenges faced in attaining set targets. Importantly, insights were exchanged, aimed at enhancing overall operational efficacy, said BSL sources.
Following the on-site explorations, a crucial meeting transpired, bringing together key stakeholders from both IIT Roorkee and the SAIL Bokaro Plant. CGM Coke Oven, Rakesh Kumar and GM (Environment & Sustainability) Navin Prakash Srivastava was accompanying and interacting with team. Proffesor Pant had also interacted with ED works B k Tewari to understand the vision of BSL in decarbonisation.
Through comprehensive dialogues and astute observations gleaned from the plant visit, several strategic domains were earmarked as pivotal for realising sustainable goals and optimising energy utilisation:
1. IIT Roorkee is set to leverage its expertise by providing consultancy services to enhance the efficiency of the existing Effluent Treatment Plant (ETP) responsible for treating COKE OVENS effluent. The objective is to curtail critical effluent parameters, rendering it reusable without compromising safety.
2. Technological innovation is at the forefront as IIT Roorkee commits to delivering a holistic solution for converting biomass into valuable resources: Bio Coal and Bio-Coke. This endeavor entails the design and provision of requisite equipment, underpinned by the proficiency of their adept team.
3. The institute further pledges to offer cutting-edge design, technology, and equipment to effectively manage plastic waste and discarded tires, subsequently driving sustainable waste utilization.
4. Rigorous analysis of Slag composition is another critical facet on IIT Roorkee's agenda, with the aim of devising a process for metal recovery, chiefly aimed at reducing chromium content.
5. In the quest for resource maximization, IIT Roorkee will provide support in utilizing Seal Pot derived from Co Gas condensate, following meticulous characterization.
6. A key avenue for knowledge transfer emerges as IIT Roorkee plans to establish short-term training courses at its Greater Noida campus, empowering SAIL personnel with enhanced capacity.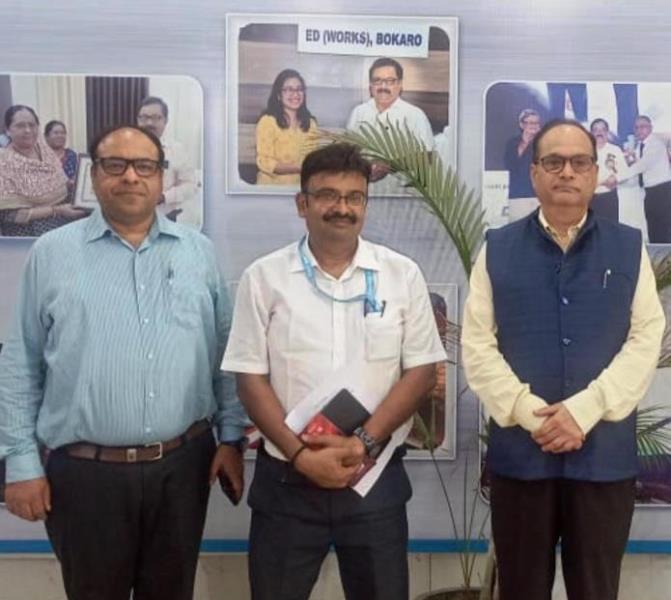 7. Pioneering research and development endeavors are also envisaged, as IIT Roorkee joins forces with SAIL Bokaro Plant to drive initiatives encompassing clean hydrogen production and the strategic utilization and storage of captured carbon.
A BSL officer said this collaboration stands as a testament to the commitment of both institutions towards fostering sustainable industrial practices, a pledge fortified by technological innovation, strategic insight, and shared determination. As IIT Roorkee and SAIL Bokaro Steel Plant set forth on this transformative journey, the future of sustainable industry shines brighter than ever.